*** NEWSFLASH – Just Announced ***
Sam McCool will be performing at EARTH HOUR @ BONDI BEACH
This Saturday 29th
March 6pm onwards.
Free event. 3000+ people expected!
Earth Hour is the world's largest participatory event, encouraging people to conserve energy to save our environment.
For more info, click here: Earth Hour – Starlight Picnic @ Bondi Beach park
After years travelling the globe performing on stages around the world, and in festivals far and wide… Sam McCool will finally be making his debut at the SYDNEY COMEDY FESTIVAL in 2014 with a brand new show entitled: "EMBRACIST!"
Friday May 9th & Saturday May 10th only
at The Factory Theatre, Marrickville.
*** Book now via Ticketek ***
The Limited Edition DVD of Sam McCool's Sold-out stand up
comedy show "MULTIPLE PERSONALITY DISTORTER" filmed live at the Sydney Opera House is OUT NOW!
To order your own personal copy or have it sent as a gift to anyone else, please email info@sammccool.com for prices and available stock.

In 2013, Sam completed successful comedy festival runs at the Adelaide Fringe Festival and Melbourne International Comedy Festival with his show Multiple Personality Distorter.
During this, he received several great reviews and was invited to perform at Melbourne's Town Hall as part of the Montreal Comedy Festival Showcase – see Review page.
He is now busy writing film scripts, TV sketches and in planning stages for other domestic and international tours for 2014 but as always, is available for corporate gigs and private functions by contacting him on sam(at)sammccool.com:
Background:
In 2012, you may have seen comedian Sam McCool take Australia by storm on Australia's Got Talent…
On 8th September 2012 – Sam starred in his very own solo comedy show at The Sydney Opera House!
Since 2011, Sam took to stages in Switzerland, Vietnam, Bali, Hong Kong, Canada, the USA and all throughout Australia and the Pacific…
And in 2014… he's coming to you at the Sydney Comedy Festival with a brand new show.
But just who is Sam McCool?
There is far more to this talented comedian, actor, writer and world-traveller. To find out more, please continue to read on…
Sam McCool interviewed on Pulse FM radio
Backstage clip at Australia's Got Talent courtesy of Yahoo 7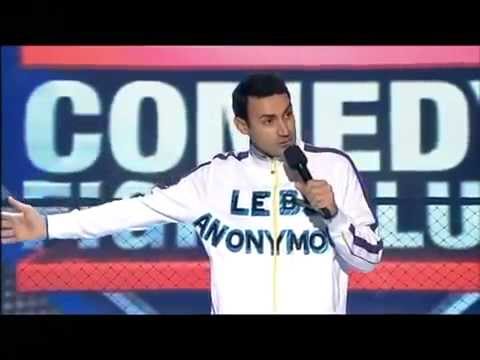 To see more of Sam's videos, please visit thesammccool YouTube Channel here
http://www.youtube.com/user/thesammccool
Thanks
Sam McCool
   TheSamMcCool
   Sam McCool